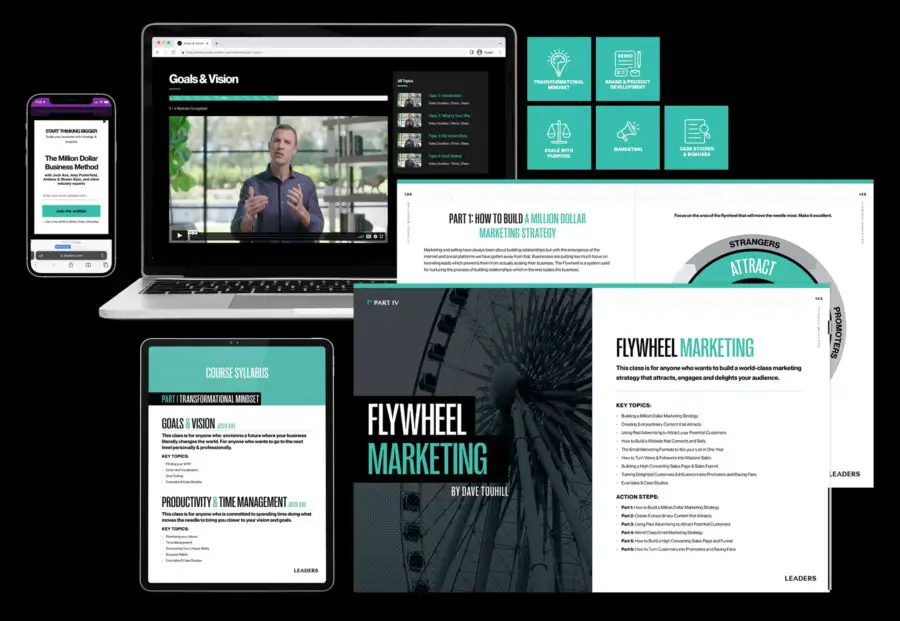 Million Dollar Business Method
Flexible Payment Options:
One-time payment of $1,950
6 month payment plan for $2,088 (6 payments of $348)
Led By Josh Axe And Industry Experts.
Your business has huge potential, but how do you get there? No matter what you do, you can't seem to hit the million dollar mark. You're constantly putting out fires, feeling overwhelmed, and exhausted.
We've been where you are now, and we're here to tell you that building the business and life of your dreams is possible. That's why we've combined everything we know about building a multi-million dollar business to save you years of your life and thousands of dollars in trial and error.
If you're serious about breaking through the million dollar mark in your business, we'll show you how to get there.
15+ LESSONS AND 50+ MODULES
LEARN HOW THESE EXPERTS BUILT MULTI-MILLION DOLLAR COMPANIES