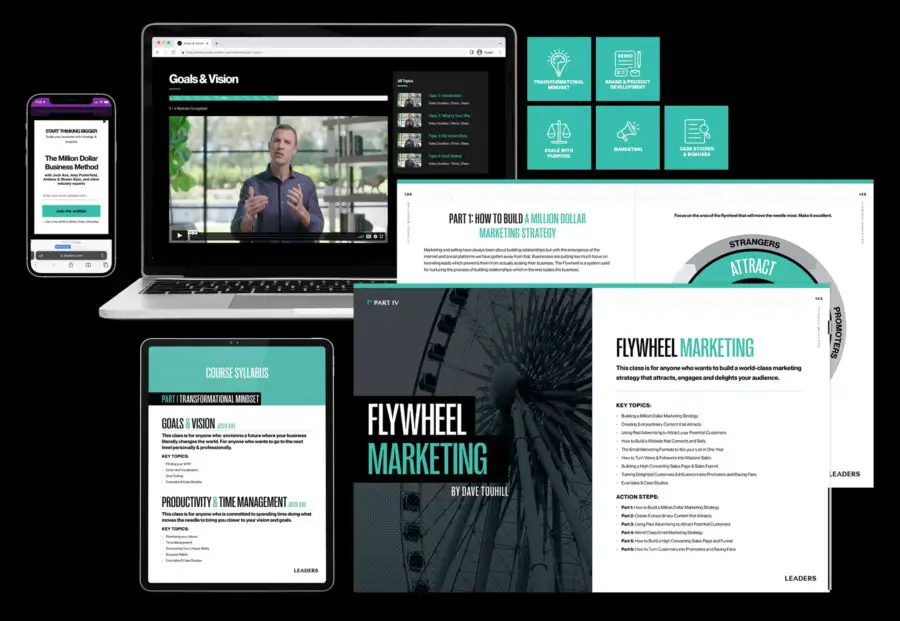 Million Dollar Business Method
Flexible Payment Options:
One-time payment of $1,950
6 month payment plan for $2,088 (6 payments of $348)
Led By Josh Axe And Industry Experts.
Leaders who make a lasting impact on the world are driven by a clear purpose. In this lesson, you'll discover your purpose and learn how to use it to fuel your goals for a business and legacy you can be proud of. You'll learn about vision, visualization, and exactly how to craft a mission that your consumers and the people on your team will want to rally behind. Whether you're looking to sell a service, a program, or a product, the principles and formulas inside this lesson can help you scale your business bigger and better than you've ever thought possible. You'll get the exact goal setting formula the world's most successful people follow. By the end of this lesson, you'll know how to set different types of goals, including standard goals, stretch goals, and BHAGs. You'll have a clear purpose, vision, and goals in place to drive your business forward, as you change the world for good.
15+ LESSONS AND 50+ MODULES
LEARN HOW THESE EXPERTS BUILT MULTI-MILLION DOLLAR COMPANIES